Creepie Creecher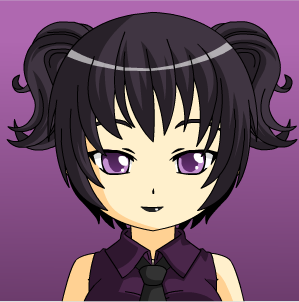 Character Info
| | |
| --- | --- |
| Nicknames | Creepella, Creepster, Janet |
| Age | 15 |
| Species | Human |
| Gender | Girl |
| Nationality | ? |
| Height | 5'2" |
| Body Type | Thin (Medium Breasts) |
| Hobbies/Interests | Being Sarcastic, Photography, Insects, Playing the Bagpipes |
| Status | {{{Status}}} |
| Canon Original Story? | {{{Canon Original Story?}}} |

Creepie Creecher is a young teenager raised by bugs, along with her sister Star-Ella. She and her entire family moved from their old hometown Middlington to --insert random town name here-- so that they can be safe away from the exterminator. She can often have a cynical and sarcastic personality. Creepie was abandoned on her new parents' doorstep as a baby, and nobody knows what happened to Creepie's real parents. Creepie loves mysterious, morbid, and dark entertainment/adventures. Although she never shows her feelings, she can be very protective of her younger sister Star-Ella. She usually doesn't like hanging around many people except her family and well-known friends.
Trivia
She appears to dress in the gothic fashion, wearing a black dress with purple sleeves and tights.
She actually has five colors in her hair: blue, red, orange, lime green and pink though in her pictures, her hair is usually depicted with black and purple streaks or just all black.
She also wears dark purple eyeshadow and lipstick though also some of her pictures don't depict that.
She is actually Creepie Creecher from the show "Growing Up Creepie".
She has a romantic interest named Skipper Tarantula (Skipper's last name is merely fanon).
Creepie has a fanon sister named Star-Ella Creecher.
More Photos