Fern Dumitru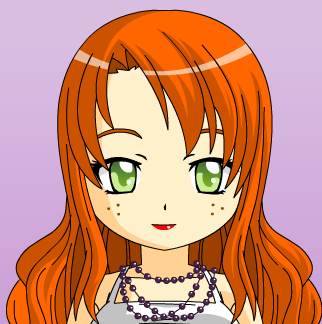 Character Info
| | |
| --- | --- |
| Nicknames | ? |
| Age | 15 |
| Species | Former Plant |
| Gender | Girl |
| Nationality | Unknown |
| Height | 5'5" |
| Body Type | Thin (Large Breasts) |
| Hobbies/Interests | Gardening, Partying with Ame and her friends |
| Status | {{{Status}}} |
| Canon Original Story? | {{{Canon Original Story?}}} |

Fern Dumitru is the best friend of Ame Cull. When Fern was a kid, she was actually a human. But strangely, she wandered off and became a fern plant. For the next few years or so, she was a plant until one of her human friends poured chemicals into her soil during her high school prom. Right then, she turned human. Unfortunately, she turned out to be a pretty redhead which is bad in her opinion. She also has slight amnesia so if you ever ask her where she came from or whatever, she'll usually respond, "I don't know exactly".
Trivia
Fern's last name, "Dumitru," is a Romanian form of a Latin name that means "loves the earth."
Fern's birthday is on Earth Day.
It is unknown if Fern had any family members when she was still a plant.
She lives with Ame and her family when she became human since she has no place of her own.
Since Fern is a vegetarian, she is highly allergic to meat and will get sick if she eats any.
Few people so far know that she was a plant. This includes Ame, Amanda Jane, and other people.
Fern is still relatively new to the whole "human life" and often depends on people she can trust to help her.
More Photos