Missie Wren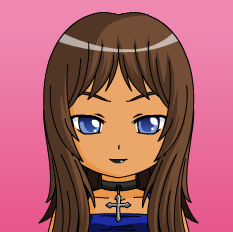 Character Info
| | |
| --- | --- |
| Nicknames | |
| Age | 16 |
| Species | Human |
| Gender | Girl |
| Nationality | American |
| Height | 5'3" |
| Body Type | Skinny, flat-chested |
| Hobbies/Interests | Cheering, Motorcycles |
| Status | {{{Status}}} |
| Canon Original Story? | {{{Canon Original Story?}}} |

Missie Wren is an unique girl, who loves trying her best. She will do anything to pass, and gets along with anyone who isn't in her way. She's enemies with Denni, and they don't get along at all. Missie likes racing on her motorcycle, and likes paying the guitar, also.Missie is the youngest of 4, being the ony girl in her family. She also has a cousin named Tristan, but they equally hate each other..
Trivia
Despite being nice, she can make enemies easily.
She despises her cousin, because she agrees he's evil, though he thinks similiar.
her Brothers are named Bryce, Wesley, and Adam. Bryce is currently in college, though.
She's never had a boyfriend before, that lasted long.