Raphael Shapiro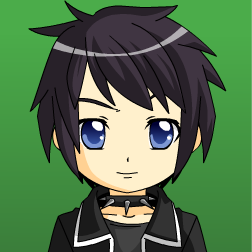 Character Info
| | |
| --- | --- |
| Nicknames | Ralph, Raph, Mr. R, R, Johnny (Called by Kat), Raphael-sama (Called by Iona), Raphael-kun (Also called by Iona), Shapiro-san (ALSO called by Iona) |
| Age | 18 |
| Species | Human |
| Gender | Male |
| Nationality | French |
| Height | 6'7" |
| Body Type | Average |
| Hobbies/Interests | Composing music, playing his guitar |
| Status | {{{Status}}} |
| Canon Original Story? | {{{Canon Original Story?}}} |
Raphael is a guy who has been known to have one big obsession with the art of music. He even composes it for himself, you know. He tends to hang about with Iona, for the fact that he is the only one she has told her secret, and also that he wants to find out more about her quite a great deal.
He is sometimes referred to as a giant, because of his extreme height.
Raphael is very sarcastic, but nice to his friends. He tends to do the old trick of raising an eyebrow and crossing his arms a lot, but hey, that's what makes him Raphael, right?
He also sometimes acts like Dark Pit from Kid Icarus: Uprising.
Interests
Raphael has a strange interest in nearly all types of music. He also likes to play the guitar and drums.
Quotes
"Wow, you have less of a heart than I do." -Arcadia Asylum RP

"The portals won't come back, stupid! The only way they can come back is if the gods bring them back, and they won't! Honestly, get your hearing checked, we've mentioned this before." -Rosasharn RP

"If it's not real, we'd all be crazy. -The Magic RP (Part 1)

"Quit whining, demon." -The Magic RP (Part 2)

"Uh, because of yesterday.....I'm staying away from plants....." -The Magic RP (Part 3)

"Where? It doesn't have height regulations, does it? Because, I've realized I'm taller than all of you........." -Journey to Roseland RP (Part 1)

"Think about it. I wouldn't have to see any of these people again." -Other World RP"
"Not really. It's the most boring form of death I've ever heard." -Little Cursed Black Music Book RP
Other Appearances
Raphael's Future
2024 - 30 years old - Raphael came back from France to America secretly to battle Marcus. He's very secretive, and won't even talk to all the friends he had.
2025 - 31 years old - Raphael is still battling Marcus, hoping to defeat him. He's slightly more open to people helping him. However, Marcus released a clone of Raphael, and the clone commited several crimes under Raphael's name.
Trivia
Many people judge Raphael too quickly. He is disturbed by this.
First and second name is French, whilst surname is Spanish.
Has his driver's licence, but doesn't often drive.
Prefers to speak French rather than English.
Is a terrible liar.
Can speak a little Russian, but not a lot.
Despite his height, he's very good at sneaking up on people.